---
Surry NH Town Events & Notices
---
THE TOWN CLERKS OFFICE IS NOW ONLINE WITH THE STATE 
THIS MEANS THAT DMV TRANSACTIONS CAN NOW BE HANDLED WITH ONE STOP AT THE TOWN HALL
Starting December 11, the Clerk's office will be able to issue plates and stickers, no need to go to Keene.  Please stop in and try it out if your car is up for renewal.
---
Attention, Attention, New Clerk Hours
The Town clerk is changing the hours they are open.  The new hours will be starting on Monday, June 5.
Monday, 3pm – 6pm
Thursday, 5pm – 7pm
---
 NOTICE:
This is to notify you that there will be a Zoning Board of Adjustment public hearing on December 20, 2017 at 7pm concerning a Variance application from Helen Smith.  Mrs. Smith seeks a variance from article III item E and article VI, land and space requirements table in the Surry Zoning ordinance. She proposes to subdivide a piece of property for a building lot that does not have frontage on a class V or better public road.  Also proposed is the construction of a private road that will be used to access this lot. The hearing will be held at the Surry Town Hall.  You are invited to attend and comment.
---
The Surry Recreation Committee has a new email and is setting up a new Town & Activities email list. If you would like to be included on this list to receive updates about town activities please send a request to:  surryrecreationcommittee@gmail.com.
We are currently looking for volunteers to form a committee to help plan the 250th Surry Celebration in 2019.  If you like to plan good times then this committee is for you! See the Selectman for more information.
---
There will be a meeting of the Joint Loss Safety Committee on Thursday, January 17th .  The meeting will start promptly at 7pm at the Surry Town Hall.  You are invited to attend.
---
SELECTMEN MEETING – Surry Town Hall – 352-3075    E-mail: Selectmen@surry.nh.gov
Meet every Monday – 7:00pm (except some Holidays)
Closed the fifth Monday of the month.
TOWN CLERK – Surry Town Hall – 352-3075  E-Mail: Townclerk@surry.nh.gov
Mondays 3pm-6pm
Thursdays 5pm-7pm
Closed State and Federal Holidays
TAX COLLECTOR – Surry Town Hall – 352-3075
First and Third Thursdays 5:30pm to 7:00pm
SURRY SCHOOL BOARD MEETING – Surry School
Third Monday of each month, @ 7:00pm
CONSERVATION COMMISSION – Surry Town Hall
First Monday of each month @ 7:00pm
PLANNING BOARD MEETING – Surry Town Hall
Fourth Wednesday of each month @ 7:00pm
ZONING BOARD OF ADJUSTMENT – Surry Town Hall
Meet as needed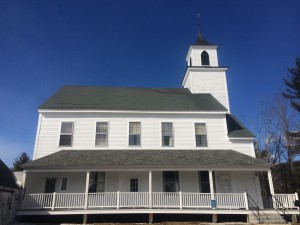 Surry Town Hall
1 Village Road
Surry, NH  03431