---
Surry NH Town Events & Notices
---
The Surry Players present Dashing Through the Snow — a family-friendly Christmas comedy by Jessie Jones, Nicholas Hope & Jamie Wooten that's more fun than a joyride in a one-horse open sleigh!
You have 6 shows to choose from:
Fri. Nov. 10 at 7:30 p.m.




Sat. Nov. 11 

 at 7:30 p.m.


Thu. Nov. 16 

 at 7:30 p.m.


Fri. Nov. 17 

at 7:30 p.m.


Sat. Nov. 18 

at 7:30 p.m.


Sun. Nov. 12 at 1:00 p.m.
Tickets are $10 each.  Shows sell out quickly so reserve your tickets now — call Angie at 603-352-8321.
Doors open one hour before each performance. No assigned seating. Handicapped accessible.
---
Attention, Attention, New Clerk Hours
The Town clerk is changing the hours they are open.  The new hours will be starting on Monday, June 5.
Monday, 3pm – 6pm
Thursday, 5pm – 7pm
---
 NOTICE:
The Surry Recreation Committee has a new email and is setting up a new Town & Activities email list. If you would like to be included on this list to receive updates about town activities please send a request to:  surryrecreationcommittee@gmail.com.
We are currently looking for volunteers to form a committee to help plan the 250th Surry Celebration in 2019.  If you like to plan good times then this committee is for you! See the Selectman for more information.
---
There will be a meeting of the Joint Loss Safety Committee on Thursday, November 16.  The meeting will start promptly at 7pm at the Surry Fire Station.  You are invited to attend.
---
SELECTMEN MEETING – Surry Town Hall – 352-3075    E-mail: Selectmen@surry.nh.gov
Meet every Monday – 7:00pm (except some Holidays)
Closed the fifth Monday of the month.
TOWN CLERK – Surry Town Hall – 352-3075  E-Mail: Townclerk@surry.nh.gov
Mondays 3pm-6pm
Thursdays 5pm-7pm
Closed State and Federal Holidays
TAX COLLECTOR – Surry Town Hall – 352-3075
First and Third Thursdays 5:30pm to 7:00pm
SURRY SCHOOL BOARD MEETING – Surry School
Third Monday of each month, @ 7:00pm
CONSERVATION COMMISSION – Surry Town Hall
First Monday of each month @ 7:00pm
PLANNING BOARD MEETING – Surry Town Hall
Fourth Wednesday of each month @ 7:00pm
ZONING BOARD OF ADJUSTMENT – Surry Town Hall
Meet as needed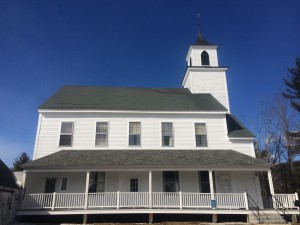 Surry Town Hall
1 Village Road
Surry, NH  03431