---
Surry NH Town Events & Notices
---
Surry Property Owners:
You may notice when you receive your tax bills that this year's tax rate has dropped from $24.82 per thousand of value to $18.18 per thousand.   We think it wise to explain why.
The School Board has known since deciding to tuition all students to Keene when the District was formed that their costs, and our taxes, will directly fluctuate with enrollment.  We now know how much it can fluctuate.  This year we benefited as the School District needed $665,883 less than authorized in the budget adopted in March 2015 for the year ended June 30, 2016.  This significantly reduced the amount to be raised in taxes and is why the rate dropped so much.
No one knows for sure what to expect next year, but enrollment can go up just as it went down.   While there is a big drop this year, $24.82 may be closer to normal than is $18.18 because there has been no ongoing change.   Our tax rate was last under $19 in 2012 when it was $18.93, so a return toward normal next year based on a school budget approved in March, 2016 may seem like a big increase.  Enjoy this attractive rate while we have it, but please do not be surprised when it goes up.
The Town works hard to minimize tax swings by holding spending steady and prioritizing large expenses.  The School Board carefully scrutinizes tuition bills and diligently determines student population to forecast tuition as accurately as possible for a school year running from 6 to 18 months in the future.   The School Board knew of the surplus in the spring, but they and the Town are severely limited by statute in what could be done to moderate this year's swing.
If you are contacted by a school board representative asking who lives in your home, please fully cooperate as that is the most accurate way to forecast student enrollment, which determines what is budgeted, and then actual enrollment determines tuition costs and what we will pay in taxes.
---
SELECTMEN MEETING – Surry Town Hall – 352-3075    E-mail: Selectmen@surry.nh.gov
Meet every Monday – 7:00pm (except some Holidays)
Closed the fifth Monday of the month.
TOWN CLERK – Surry Town Hall – 352-3075  E-Mail: Townclerk@surry.nh.gov
Mondays 5pm-8pm
Thursdays 5pm-7pm
Closed State and Federal Holidays
TAX COLLECTOR – Surry Town Hall – 352-3075
First and Third Thursdays 5:30pm to 7:00pm
SURRY SCHOOL BOARD MEETING – Surry School
Third Monday of each month, @ 7:00pm
CONSERVATION COMMISSION – Surry Town Hall
First Monday of each month @ 7:00pm
PLANNING BOARD MEETING – Surry Town Hall
Third Monday of each month.
ZONING BOARD OF ADJUSTMENT – Surry Town Hall
Meet as needed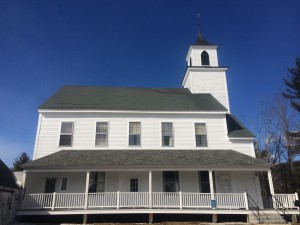 Surry Town Hall
1 Village Road
Surry, NH  03431