---
Surry NH Town Events & Notices
---
---
This years Town Report is available for download now:
Dear Surry Residents,
1.        Please make the following changes to the Town of Surry Annul Report for the year ending December 31, 2017.
a.       Page 3, paragraph 2, line 3; change 2015 to 2016.
b.      Page 3, paragraph 2, line 3; change office to selection.
c.       Add the attached page; Report of 2017 of the Trustees of the Cemeteries, dated March 15, 2018, to your report after the Trustee of the Trust Funds (page 31).
2.       Our apologies for the errors that were contained in the Annual Report.
Sincerely,
Town of Surry, Selectmen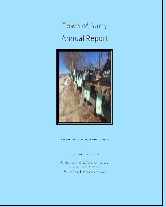 ---
THE TOWN CLERK'S OFFICE IS NOW ONLINE WITH THE STATE 
THIS MEANS THAT DMV TRANSACTIONS CAN NOW BE HANDLED WITH ONE STOP AT THE TOWN HALL
Starting December 11, the Clerk's office will be able to issue plates and stickers, no need to go to Keene.  Please stop in and try it out if your car is up for renewal.
---
Attention, Attention, New Clerk Hours
The Town clerk is changing the hours they are open.  The new hours will be starting on Monday, June 5.
Monday, 3pm – 6pm
Thursday, 5pm – 7pm
---
The Surry Recreation Committee has a new email and is setting up a new Town & Activities email list. If you would like to be included on this list to receive updates about town activities please send a request to:  surryrecreationcommittee@gmail.com.
We are currently looking for volunteers to form a committee to help plan the 250th Surry Celebration in 2019.  If you like to plan good times then this committee is for you! See the Selectman for more information.
---
There will be a meeting of the Joint Loss Safety Committee on Wednesday April 19th .  The meeting will start promptly at 7:00 pm at the Surry Town Hall.  You are invited to attend.
---
SELECTMEN MEETING – Surry Town Hall – 352-3075    E-mail: Selectmen@surry.nh.gov
Meet every Monday – 7:00pm (except some Holidays)
Closed the fifth Monday of the month.
TOWN CLERK – Surry Town Hall – 352-3075  E-Mail: Townclerk@surry.nh.gov
Mondays 3pm-6pm
Thursdays 5pm-7pm
Closed State and Federal Holidays
TAX COLLECTOR – Surry Town Hall – 352-3075
First and Third Thursdays 5:30pm to 7:00pm
SURRY SCHOOL BOARD MEETING – Surry School
Third Monday of each month, @ 7:00pm
CONSERVATION COMMISSION – Surry Town Hall
First Monday of each month @ 7:00pm
PLANNING BOARD MEETING – Surry Town Hall
Fourth Wednesday of each month @ 7:00pm
ZONING BOARD OF ADJUSTMENT – Surry Town Hall
Meet as needed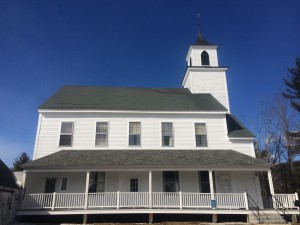 Surry Town Hall
1 Village Road
Surry, NH  03431