---
---
Surry NH Town Events & Notices
---
The official Surry Town Report is available:  Surry Town Report
The Town Report is also available at the Town Hall during normal Clerk and Selectman hours
---
Surry Recreation Committee 250th Celebration / Old Home Day 2019 Planning Meeting
Thursday, April 4th at 6:30 p.m. at the Reed Free Library
Your input and participation is encouraged and appreciated!
====================
THE TOWN CLERK'S OFFICE IS NOW ONLINE WITH THE STA
TE 
THIS MEANS THAT DMV TRANSACTIONS CAN NOW BE HANDLED WITH ONE STOP AT THE TOWN HALL
the Clerk's office can now issue plates and stickers, no need to go to Keene.  Please stop in and try it out if your car is up for renewal.
---
Attention, Attention,  Clerk Hours
The Town clerk has changed the hours they are open.  The new hours are now:
Monday, 3pm – 6pm
Thursday, 5pm – 7pm
---
The Surry Recreation Committee has a new email and is setting up a new Town & Activities email list. If you would like to be included on this list to receive updates about town activities please send a request to:  surryrecreationcommittee@gmail.com.
We are currently looking for volunteers to form a committee to help plan the 250th Surry Celebration in 2019.  If you like to plan good times then this committee is for you! See the Selectman for more information.
---
SELECTMEN MEETING – Surry Town Hall – 352-3075    E-mail: Selectmen@surry.nh.gov
Meet every Monday – 7:00pm (except some Holidays)
Closed the fifth Monday of the month.
TOWN CLERK – Surry Town Hall – 352-3075  E-Mail: Townclerk@surry.nh.gov
Mondays 3pm-6pm
Thursdays 5pm-7pm
Closed State and Federal Holidays
TAX COLLECTOR – Surry Town Hall – 352-3075
First and Third Thursdays 5:30pm to 7:00pm
SURRY SCHOOL BOARD MEETING – Surry School
Third Monday of each month, @ 7:00pm
CONSERVATION COMMISSION – Surry Town Hall
First Monday of each month @ 7:00pm
PLANNING BOARD MEETING – Surry Town Hall
Fourth Wednesday of each month @ 7:00pm
ZONING BOARD OF ADJUSTMENT – Surry Town Hall
Meet as needed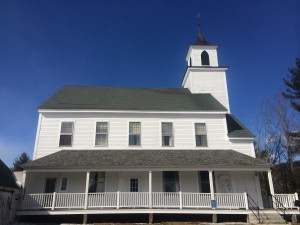 Surry Town Hall
1 Village Road
Surry, NH  03431