---
---
Surry NH Town Events & Notices
---
MEETING NOTICE
The Surry Conservation will meet in a Special Meeting on Tuesday January 24th to finalize the easement document for the village cornfield.  The meeting is at 7 PM at the Town Hall.  All are welcome.
---
---
All outside burning requires a burn permit. Visit www.nhfirepermit.com to get one or contact a local warden.
---
Town Report is available for download
---
---
The Surry Hazard Mitigation Plan has been adopted and will be in effect for the next 5 years.  Part of this plan was to provide guidance on what to do to prepare for a natural disaster in our community.  You are encouraged to view this link to be familiar with the recommendations. 

https://www.ready.gov/
---
You can call or email the Library to request books and they will be ready for you to stop by and pick them up.  Call 352-1761 or email 
surrynhlibrary@gmail.com
---
---
Attention, Attention,  Clerk Hours
Monday, 3pm – 6pm
Thursday, 5pm – 7pm
---
Send an email to:  surryrecreationcommittee@gmail.com to be added to the Town email list for Activities, important town updates, etc.
---
SELECTMEN MEETING – Surry Town Hall – 352-3075
     E-mail: Selectmen@surry.nh.gov
Meet every Monday – 7:00pm (except some Holidays)
Closed the fifth Monday of the month.
TOWN CLERK – Surry Town Hall – 352-3075  
    E-Mail: Townclerk@surry.nh.gov
Mondays 3pm-6pm
Thursdays 5pm-7pm
Closed State and Federal Holidays
TAX COLLECTOR – Surry Town Hall – 352-3075
First and Third Thursdays 5:30pm to 7:00pm
SURRY SCHOOL BOARD MEETING – Surry School
Third Monday of each month, @ 7:00pm
CONSERVATION COMMISSION – Surry Town Hall
First Monday of each month @ 7:00pm
PLANNING BOARD MEETING – Surry Town Hall
Fourth Wednesday of each month @ 7:00pm
ZONING BOARD OF ADJUSTMENT – Surry Town Hall
Meet as needed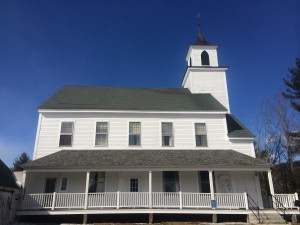 Surry Town Hall
1 Village Road
Surry, NH  03431