---
Surry NH Town Events & Notices
---
Surry resident Wade Plaskiewicz shown holding his certificate of appreciation awarded to him by the cemetery trustees after he volunteered before Memorial Day to help place flags and flowers on the graves of fallen veterans.  Thank You Wade! A job well done.
---
The Recreation Committee will put an ad in the paper for Surry Yard Sales to be held Saturday & Sunday, July 14 & 15.  If you are going to do a yard sale and want your street/road listed in the ad, please email back by July 4th.
Advertising for hours 

8 am to 2 pm

 — if you think it should be different, let us know.  "Free piles after 2 

on Sunday

" will also be in the ad.
The next Recreation Committee meeting, which includes planning for the 250th Celebration in August of 2019, will be Monday, July 2nd at 6:30 p.m.at the Town Hall.  We hope many will join us!

Surry t-shirts are still available in adult and children's sizes, in red, blue or green.
---
June 6 – 15
 is the filing period for all offices for State Primary elections.  Go to the Town Clerk's window at the Town hall during open hours (Mon/Thurs).
---
There is a Scrap Metal Bin in the Beth-El Bible Church parking lot until 

June 28th

.  Bring your scrap metal to dispose of for free!  Please drain liquids (oil, gas, etc.) from lawnmowers, etc.  Put items in as far back as you can.
---
In Search Of — canning jar rings.  They can have rust on them, don't have to be new as they will be painted.  Drop off at 19 Village Road on the porch.  Thanks!  Kim Fisher  (Will take jars too if you no longer want them.  Any size rings and/or jars.)
Please remember that dogs should not be walked in the town cemeteries.  Or on others' properties and fields.  Dogs should be leashed and cleaned up after.  Thank you.  If you haven't yet registered your dog with at the Town Hall, please do so soon during the Town Clerk's window hours on Mondays from 

3 – 6pm

 or Thursdays from 

5 – 7 pm.
---
This years Town Report is available for download now:
Dear Surry Residents,
1.        Please make the following changes to the Town of Surry Annul Report for the year ending December 31, 2017.
a.       Page 3, paragraph 2, line 3; change 2015 to 2016.
b.      Page 3, paragraph 2, line 3; change office to selection.
c.       Add the attached page; Report of 2017 of the Trustees of the Cemeteries, dated March 15, 2018, to your report after the Trustee of the Trust Funds (page 31).
2.       Our apologies for the errors that were contained in the Annual Report.
Sincerely,
Town of Surry, Selectmen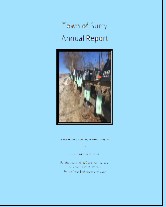 ---
THE TOWN CLERK'S OFFICE IS NOW ONLINE WITH THE STATE 
THIS MEANS THAT DMV TRANSACTIONS CAN NOW BE HANDLED WITH ONE STOP AT THE TOWN HALL
Starting December 11, the Clerk's office will be able to issue plates and stickers, no need to go to Keene.  Please stop in and try it out if your car is up for renewal.
---
Attention, Attention, New Clerk Hours
The Town clerk is changing the hours they are open.  The new hours will be starting on Monday, June 5.
Monday, 3pm – 6pm
Thursday, 5pm – 7pm
---
The Surry Recreation Committee has a new email and is setting up a new Town & Activities email list. If you would like to be included on this list to receive updates about town activities please send a request to:  surryrecreationcommittee@gmail.com.
We are currently looking for volunteers to form a committee to help plan the 250th Surry Celebration in 2019.  If you like to plan good times then this committee is for you! See the Selectman for more information.
---
SELECTMEN MEETING – Surry Town Hall – 352-3075    E-mail: Selectmen@surry.nh.gov
Meet every Monday – 7:00pm (except some Holidays)
Closed the fifth Monday of the month.
TOWN CLERK – Surry Town Hall – 352-3075  E-Mail: Townclerk@surry.nh.gov
Mondays 3pm-6pm
Thursdays 5pm-7pm
Closed State and Federal Holidays
TAX COLLECTOR – Surry Town Hall – 352-3075
First and Third Thursdays 5:30pm to 7:00pm
SURRY SCHOOL BOARD MEETING – Surry School
Third Monday of each month, @ 7:00pm
CONSERVATION COMMISSION – Surry Town Hall
First Monday of each month @ 7:00pm
PLANNING BOARD MEETING – Surry Town Hall
Fourth Wednesday of each month @ 7:00pm
ZONING BOARD OF ADJUSTMENT – Surry Town Hall
Meet as needed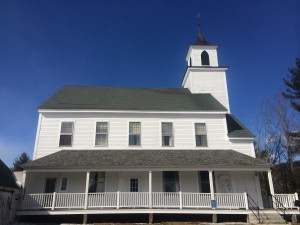 Surry Town Hall
1 Village Road
Surry, NH  03431