---
---
Surry NH Town Events & Notices
---
Please remove all items in the cemeteries that you would like to keep prior to November 20.  Fall cleanup will begin then.  Thank you.
-Cemetery Trustees
---
THE TOWN CLERK'S OFFICE IS NOW ONLINE WITH THE STA
TE 
THIS MEANS THAT DMV TRANSACTIONS CAN NOW BE HANDLED WITH ONE STOP AT THE TOWN HALL
the Clerk's office can now issue plates and stickers, no need to go to Keene.  Please stop in and try it out if your car is up for renewal.
---
Attention, Attention,  Clerk Hours
The Town clerk has changed the hours they are open.  The new hours are now:
Monday, 3pm – 6pm
Thursday, 5pm – 7pm
---
Send an email to surryrecreationcommittee@gmail.com to be added to the Town email list for Activities, important town updates, etc.
---
SELECTMEN MEETING – Surry Town Hall – 352-3075    E-mail: Selectmen@surry.nh.gov
Meet every Monday – 7:00pm (except some Holidays)
Closed the fifth Monday of the month.
TOWN CLERK – Surry Town Hall – 352-3075  E-Mail: Townclerk@surry.nh.gov
Mondays 3pm-6pm
Thursdays 5pm-7pm
Closed State and Federal Holidays
TAX COLLECTOR – Surry Town Hall – 352-3075
First and Third Thursdays 5:30pm to 7:00pm
SURRY SCHOOL BOARD MEETING – Surry School
Third Monday of each month, @ 7:00pm
CONSERVATION COMMISSION – Surry Town Hall
First Monday of each month @ 7:00pm
PLANNING BOARD MEETING – Surry Town Hall
Fourth Wednesday of each month @ 7:00pm
ZONING BOARD OF ADJUSTMENT – Surry Town Hall
Meet as needed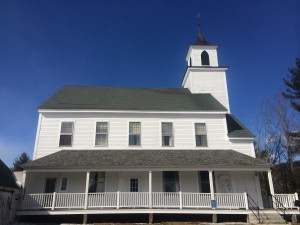 Surry Town Hall
1 Village Road
Surry, NH  03431