---
---
Surry NH Town Events & Notices
---
---
Old Home Day 2023 ~ Saturday, August 19th
---
The Surry Conservation Commission will hold a public hearing, Monday, March 6, at 7pm in the Surry Town Hall, to discuss expenditure from the Surry Conservation Fund to purchase development rights for the 15-acre cornfield on Village Rd in Surry.  All Surry residents welcome.
           Thank you to those that attended this meeting and participated it the discussions.  The results of this meeting are to move forward with the easement.  The easement document can be viewed by downloading this  Conservation Easement Document .
---
---
---
---
All outside burning requires a burn permit. Visit www.nhfirepermit.com to get one or contact a local warden.
---
---
The Surry Hazard Mitigation Plan has been adopted and will be in effect for the next 5 years.  Part of this plan was to provide guidance on what to do to prepare for a natural disaster in our community.  You are encouraged to view this link to be familiar with the recommendations. 

https://www.ready.gov/
---
You can call or email the Library to request books and they will be ready for you to stop by and pick them up.  Call 352-1761 or email 
surrynhlibrary@gmail.com
---
---
Attention, Attention,  Clerk Hours
Monday, 3pm – 6pm
Thursday, 5pm – 7pm
---
Send an email to:  surryrecreationcommittee@gmail.com to be added to the Town email list for Activities, important town updates, etc.
---
SELECTMEN MEETING – Surry Town Hall – 352-3075
     E-mail: Selectmen@surry.nh.gov
Meet every Monday – 7:00pm (except some Holidays)
Closed the fifth Monday of the month.
TOWN CLERK – Surry Town Hall – 352-3075  
    E-Mail: Townclerk@surry.nh.gov
Mondays 3pm-6pm
Thursdays 5pm-7pm
Closed State and Federal Holidays
TAX COLLECTOR – Surry Town Hall – 352-3075
First and Third Thursdays 5:30pm to 7:00pm
SURRY SCHOOL BOARD MEETING – Surry School
Third Monday of each month, @ 7:00pm
CONSERVATION COMMISSION – Surry Town Hall
First Monday of each month @ 7:00pm
PLANNING BOARD MEETING – Surry Town Hall
Fourth Wednesday of each month @ 7:00pm
ZONING BOARD OF ADJUSTMENT – Surry Town Hall
Meet as needed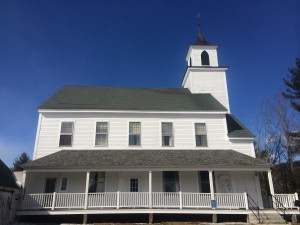 Surry Town Hall
1 Village Road
Surry, NH  03431