---
---
Surry NH Town Events & Notices
---
---
The Town Clerk's office and Selectman's office will be closed on Monday, December 24th and 31st to celebrate the holidays.  The Selectmen will meet on Friday, December 28 at 7PM
---
Surry Recreation Committee 250th Celebration / Old Home Day 2019 Planning Meeting
Thursday, November 15th at 6:30 p.m. at the Town Hall.
Your input and participation is encouraged and appreciated!
---
The next Session of the Supervisors of the Checklist for the purpose of correcting the voting checklist will be held on Tuesday, January 22 from 7:00 to 7:30 p.m. at the Town Hall.  Changes in party registration may be accepted during the Session and new voters may register.  New voters should bring photo ID and proof of residency.
---
If you are interested in running for any Surry Town office, file with the Town Clerk between January 23 and February 1, 2019.  (This is the filing period for town office in town using non-partisan ballot system. Candidates filing on last day must file in person. Clerk to be available between 3 p.m. and 5 p.m. on last day. RSA 669:19, 652:20 Declarations of candidacy. All candidates filing on last day must do so in person. RSA 669:19).   Keep in mind that the Town Clerk's Office will be open during that time on:
Thursday, January 24

Monday January 28

Thursday, January 31


and just for filing on Friday, February 1st
---
Town Election Day – March 12, 2019 ~~~ Town Meeting Day – March 14, 2019
---
THE TOWN CLERK'S OFFICE IS NOW ONLINE WITH THE STATE 
THIS MEANS THAT DMV TRANSACTIONS CAN NOW BE HANDLED WITH ONE STOP AT THE TOWN HALL
the Clerk's office can now issue plates and stickers, no need to go to Keene.  Please stop in and try it out if your car is up for renewal.
---
Attention, Attention,  Clerk Hours
The Town clerk has changed the hours they are open.  The new hours are now:
Monday, 3pm – 6pm
Thursday, 5pm – 7pm
---
There will be a meeting of the Safety Committee on February, 7 starting promptly at 7 PM.  The meeting will be held at the Town Hall.  You are invited to attend and participate or just sit there and listen.
---
The Surry Recreation Committee has a new email and is setting up a new Town & Activities email list. If you would like to be included on this list to receive updates about town activities please send a request to:  surryrecreationcommittee@gmail.com.
We are currently looking for volunteers to form a committee to help plan the 250th Surry Celebration in 2019.  If you like to plan good times then this committee is for you! See the Selectman for more information.
---
SELECTMEN MEETING – Surry Town Hall – 352-3075    E-mail: Selectmen@surry.nh.gov
Meet every Monday – 7:00pm (except some Holidays)
Closed the fifth Monday of the month.
TOWN CLERK – Surry Town Hall – 352-3075  E-Mail: Townclerk@surry.nh.gov
Mondays 3pm-6pm
Thursdays 5pm-7pm
Closed State and Federal Holidays
TAX COLLECTOR – Surry Town Hall – 352-3075
First and Third Thursdays 5:30pm to 7:00pm
SURRY SCHOOL BOARD MEETING – Surry School
Third Monday of each month, @ 7:00pm
CONSERVATION COMMISSION – Surry Town Hall
First Monday of each month @ 7:00pm
PLANNING BOARD MEETING – Surry Town Hall
Fourth Wednesday of each month @ 7:00pm
ZONING BOARD OF ADJUSTMENT – Surry Town Hall
Meet as needed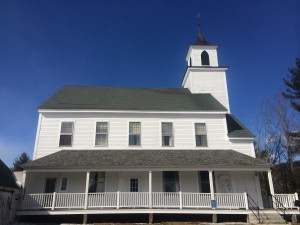 Surry Town Hall
1 Village Road
Surry, NH  03431