---
---
Surry NH Town Events & Notices
---

---
The next Surry 250th Celebration/Old Home Day meeting will be on Thursday, June 6th at the Town Hall at 6:30 p.m.
Your input and participation is encouraged and appreciated!
====================
Call for Artists/Craftspersons
The planning committee for the Town of Surry (New Hampshire) 250th Anniversary Celebration is seeking artisans to demonstrate their art/craft during Surry's Old Home Days on Saturday, August 10th from 10 a.m. – 2 p.m.
We are especially interested in interactive demonstrations as well as any art/craft that might have some connection to agricultural life in New England over the past 250 years, i.e. pottery, basketry, weaving, quilting, woodworking, blacksmithing, etc. We are open to suggestions/proposals. We're simply looking for fun/ interesting/ educational opportunities to augment the other activities we are planning for children and adults during this year's special Old Home Days celebration (for details see https://surry.nh.gov/surry-old-home-day/). We cannot offer any compensation, however, we gladly offer artists/craftspersons opportunity to sell their work at this community event.
Please contact Judy Lundahl, our art/craft vendor coordinator, by June 28 to express interest as we have a limited number of vendor spots available.
Respond to:
Judy Lundahl
THE TOWN CLERK'S OFFICE IS NOW ONLINE WITH THE STA
TE 
THIS MEANS THAT DMV TRANSACTIONS CAN NOW BE HANDLED WITH ONE STOP AT THE TOWN HALL
the Clerk's office can now issue plates and stickers, no need to go to Keene.  Please stop in and try it out if your car is up for renewal.
---
Attention, Attention,  Clerk Hours
The Town clerk has changed the hours they are open.  The new hours are now:
Monday, 3pm – 6pm
Thursday, 5pm – 7pm
---
Send an email to surryrecreationcommittee@gmail.com to be added to the Town email list for Activities, important town updates, etc.
---
SELECTMEN MEETING – Surry Town Hall – 352-3075    E-mail: Selectmen@surry.nh.gov
Meet every Monday – 7:00pm (except some Holidays)
Closed the fifth Monday of the month.
TOWN CLERK – Surry Town Hall – 352-3075  E-Mail: Townclerk@surry.nh.gov
Mondays 3pm-6pm
Thursdays 5pm-7pm
Closed State and Federal Holidays
TAX COLLECTOR – Surry Town Hall – 352-3075
First and Third Thursdays 5:30pm to 7:00pm
SURRY SCHOOL BOARD MEETING – Surry School
Third Monday of each month, @ 7:00pm
CONSERVATION COMMISSION – Surry Town Hall
First Monday of each month @ 7:00pm
PLANNING BOARD MEETING – Surry Town Hall
Fourth Wednesday of each month @ 7:00pm
ZONING BOARD OF ADJUSTMENT – Surry Town Hall
Meet as needed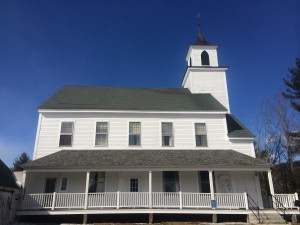 Surry Town Hall
1 Village Road
Surry, NH  03431