---
---
Surry NH Town Events & Notices
---
Sealed bid posting^J firetruck

---
Town Meetings Postponed
An emergency order #83 enacted by the Governor allows us to postpone the annual town meeting and voting of officials.  We feel that concern exists for conducting the annual meeting and election during the COVID-19 health emergency, the Select board has, in consultation with the moderator and the clerk, decided to postpone the official ballot voting day to the second Tuesday of June (June 8) with the Town Meeting day to follow on June 10. The Surry School Board meeting will be held on this schedule as well. The Town Report will be published on time and be available for download on the Surry website.  The printed copy will be distributed closer to the June 8 elections.
---
---
Masks must be worn inside the Town Hall when conducting Town Clerk business.  No exceptions.
The Town Clerks office is open during their regular business hours for all auto registrations and Clerk business.  
The Library will be open on Mondays from 3:00 to 6:00 p.m.  One person or family at a time; masks are required.
You can call or email the Library to request books and they will be ready for you to stop by and pick them up.  Call 352-1761 or email 
surrynhlibrary@gmail.com
---
THE SELECTMEN  HAVE DECLARED THAT DUE TO
THE STATE OF EMERGENCY RELATED TO
THE COVID -19 THEY WILL MEET ON
MONDAY EVENINGS FROM 7:00 P.M. –
8:00 P.M. AND BY APPOINTMENT, MONDAY'S 7:00 –
9:00 P.M. UNTIL FURTHER NOTICE.
PLEASE EMAIL @ selectmen.surry.nh.gov
TO SET UP APPOINTMENTS.
---
---
Attention, Attention,  Clerk Hours
Monday, 3pm – 6pm
Thursday, 5pm – 7pm
---
Send an email to:  surryrecreationcommittee@gmail.com to be added to the Town email list for Activities, important town updates, etc.
---
SELECTMEN MEETING – Surry Town Hall – 352-3075    E-mail: Selectmen@surry.nh.gov
Meet every Monday – 7:00pm (except some Holidays)
Closed the fifth Monday of the month.
TOWN CLERK – Surry Town Hall – 352-3075  E-Mail: Townclerk@surry.nh.gov
Mondays 3pm-6pm
Thursdays 5pm-7pm
Closed State and Federal Holidays
TAX COLLECTOR – Surry Town Hall – 352-3075
First and Third Thursdays 5:30pm to 7:00pm
SURRY SCHOOL BOARD MEETING – Surry School
Third Monday of each month, @ 7:00pm
CONSERVATION COMMISSION – Surry Town Hall
First Monday of each month @ 7:00pm
PLANNING BOARD MEETING – Surry Town Hall
Fourth Wednesday of each month @ 7:00pm
ZONING BOARD OF ADJUSTMENT – Surry Town Hall
Meet as needed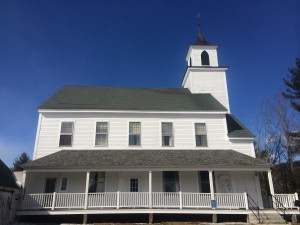 Surry Town Hall
1 Village Road
Surry, NH  03431